Our homemade desserts are a perfect ending to any meal. We have a huge range of different homemade desserts that will leave anybody with a sweet tooth happy.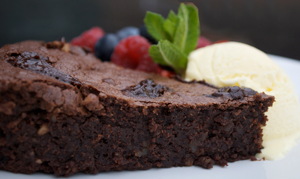 We can cater to any dietary needs you may have. Our homemade are perfect for freezing too, so you can keep any of our divine desserts in your freezer ready for any occasion.
You don't have to have a dinner party to have one of our homemade desserts, theres no minimum order (except for individual potted desserts), or you can have them delivered. *delivery charges apply.
We also supply many pubs and restaurants in the local area. If you are a pub or restaurant and would like to sample a selection our desserts, please contact us.
Tweet